Proven and Positive Stay & Train Camps
Whether your pup needs obedience training or improved manners, Stay & Train at The Dog Ranch at Liberty Hill is proven to produce the results you want. While your dog enjoys everything a vacation at our award-winning resort includes, they'll also meet multiple times daily with our training team. Each dog's training program is customized for the individual goals of you and your family.
Our team of experienced trainers have worked with dogs of all ages, breeds, AKC groups, and personalities. Our mission is to bring you and your pup closer together than ever through proper training and communication.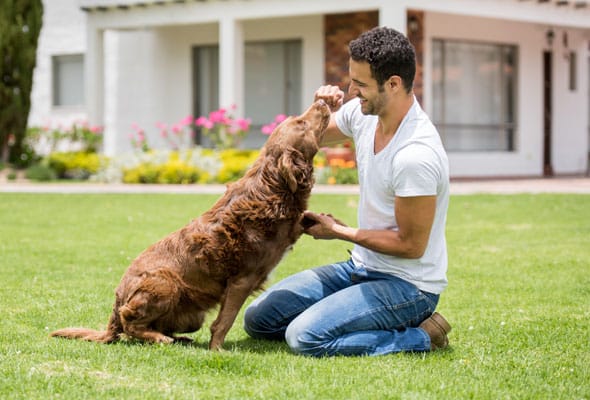 Call Us To Schedule A Training Evaluation
Reservation required. Call us to schedule!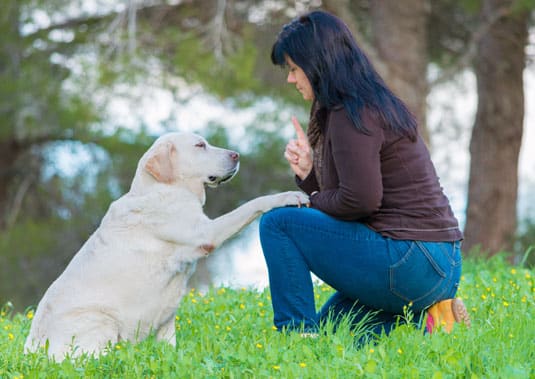 What's Included in our Stay and Train Program?
Private overnight accommodations in our climate-controlled facility
The comforts of home including bedding, loving attention, and the soothing sounds of music
Daily playtimes either with the group or one-on-one with a caregiver
Daily wellness checks from highly trained professionals
Take-home materials and homework exercises
Private lessons and/or DaySchool training options as follow up to the program
What Makes Stay & Train So Effective?
Stay & Train is The Dog Ranch at Liberty Hill's most popular training program for a reason. This unique training environment sets your pet up for success in a number of ways:
Provides the perfect balance between play, learning, and rest-ensuring your pup is ready to focus on their trainer.
Your pup will work with multiple The Dog Ranch trainers, which increases retention and prevents them from responding to just one individual.
Takes place in a dedicated, structured training center where we can control the level of distractions.
Includes important resources and follow-up support to ensure the training lasts well beyond the program's end.