What should I bring to my training sessions?
Be sure to have proof of vaccinations: Rabies, Distemper/Parvo and Bordetella. Puppies should be up-to-date for their age and have at least the first set of vaccinations. Older pups should have all vaccinations.
A hungry dog! Don't starve them, but don't give them a substantial meal prior to any training program. They will be working for their food.
Treats/Dog Food - small, pea-sized, soft and chewy treats. You will need a full baggy. Our trainers will also provide and use Bil-Jac Dog Food for training rewards. If your pup has any special dietary restrictions, we ask that you provide those treats for them.
Your pup should arrive wearing a flat, buckle or martingale style collar. A front clip harness or head collar can also be used.
For PRIVATE LESSONS: Please wear comfortable shoes for walking - no flip flops or heels. You will also want to have your dog on a 4' or 6' leather or nylon leash. No flexi-leads or retractable leashes, please. You may also want to bring a fun toy to get your pup's attention, or a chew toy to entertain them while you listen to your instructor.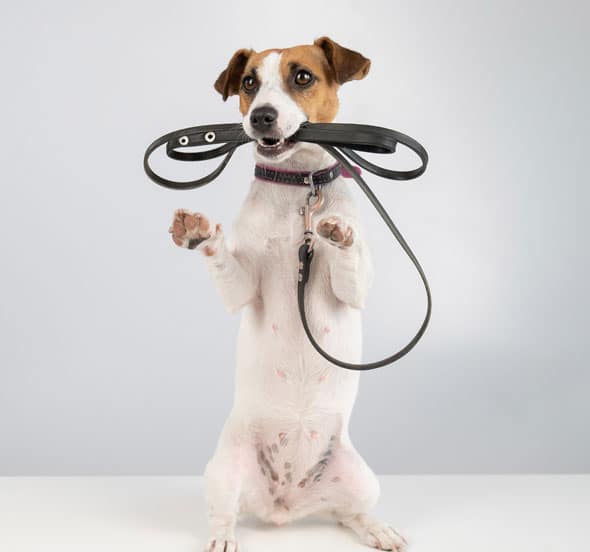 Call Us To Schedule A Training Evaluation
Reservation required. Call us to schedule!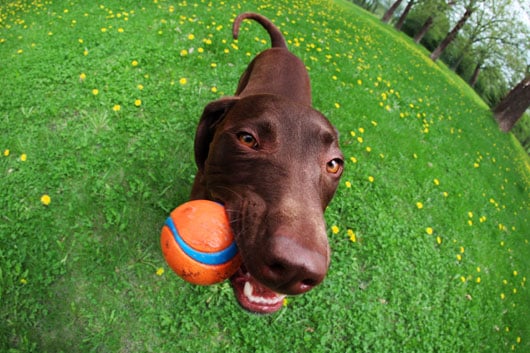 Can additional family members attend class or private lessons?
Absolutely. We believe that training should be a hobby for the whole family. This helps your dog learn much faster and it also creates a strong relationship with everyone. For a given activity, it is best to have one person train the dog for that session. For example: one person works on sit, the other person works on down, etc. Any child under the age of 16, must have an adult with them at all times.
Our most popular training program is our Stay & Train program for both dogs and puppies. From there, most owners like to enroll in our enriching DaySchool program to keep the training fresh and current for each dog.
We also offer one on one private lessons to help with specific behaviors or problems.