About The Dog Ranch at Liberty Hill
What happens when you combine a lifetime love of teaching and learning, an amazing passion for dogs, and one giant dream come true? Well, you have The Dog Ranch at Liberty Hill!
For as long as I can remember, dogs have been a huge part of my life. When I didn't have a dog of my own, I worked with my neighbor's dogs, my friend's dogs, or any stray dog that I could find. I just knew that one day…if only I could…I would work with dogs for a living. But who can do that? Who can do what they love?
I spent ten years of my life teaching seventh grade writing and reading. I loved every second of it and although I'm not in the classroom now, I still consider myself a teacher with a capital 'T'. One thing I discovered about learning, whether it's learning with kids or dogs, is that it's about interaction. Without interaction, there is no relationship, no learning, and no growth.
Knowing this, I spend every free moment I have working and interacting with my dogs. I have competed, trained and at the very least dabbled in almost every dog sport or activity you can think of: agility, rally, frisbee, obedience, conformation, lure coursing, dock diving, flyball, canine freestyle (dog dancing), herding, and most recently, schutzhund. I believe that minds and bodies love a challenge and I believe this is true for both humans and dogs. With this in mind, I wanted to create a place for dogs that allows many positive experiences and interactions with humans and other dogs. A place where dogs can get the mental and physical stimulation they need to promote a healthy, happy lifestyle.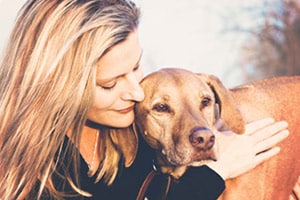 A big thanks goes out to everybody who believes in me. A big thanks to my dog, Riley, who showed me a whole new world of dog-friendly dog-training. She taught me that dogs want to be a part of your life, but they also want a job; a purpose; and most importantly, they want to learn. A big thanks to my dog, Vegas, who taught me everything there is to know about dogs and dog training and in fact-life in general. He taught me that if you believe in something, you can do it and you should do it, no matter what other people think. He taught me that dogs do best when they do it for themselves. A big thanks to my family who never questions me; they simply jump in and help and have my back every step of the way.
A big thanks to my husband, Dave, for all his support, for his vision, for all the listening he does when I need to think out loud and for all the patience it takes to live with crazy me and my crazy dogs.
So here I am, finally listening to my heart and the constant whisperings of my soul: Do what you love. Follow your heart. I'm doing it. I hope you and your dog enjoy The Dog Ranch at Liberty Hill and all that we have to give. The old adage is definitely true, "If you do what you love, you will never work a day in your life."
I am doing what I love and I strive to infuse every bit of it with the passion and inspiration that defines me. From behind the pooper scooper to behind the computer, through heat and humidity, with muddy paws and cold noses, in sickness and in health, till death do us part, I am truly blessed to do what I love for a living.
- Jana Rossorelli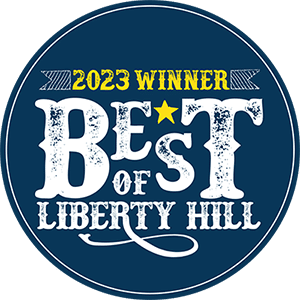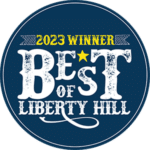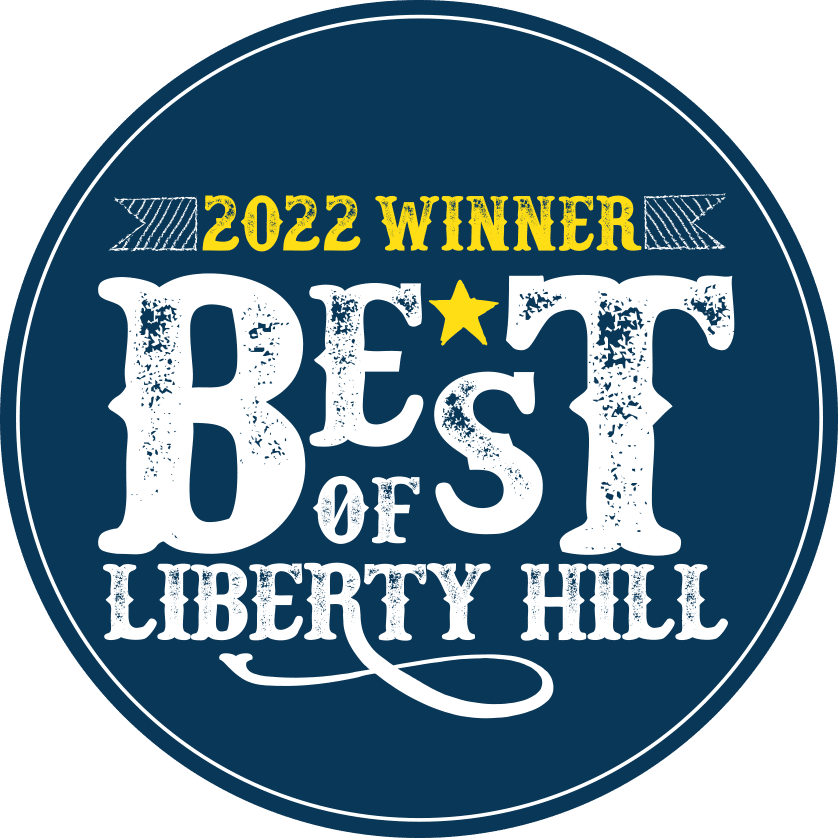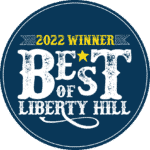 Free Social Evaluation & First Day Free!
Reservation required. Free Day of Dog Daycare subject to availability and cannot be combined with other offers. Discount applies to first-time dog daycare customers only.