Dog Bathing and Spa Services
The Dog Ranch at Liberty Hill offers premium dog bathing in a serene, spa-like atmosphere designed with your dog in mind. Our goal is to make your pup look fabulous and also feel comfortable during their spa experience. We offer many special features from nail pawlish to blueberry & vanilla facials. Additionally, our new Prima bathing system is uniquely designed to rejuvenate your pup's coat while massaging and cleansing their skin.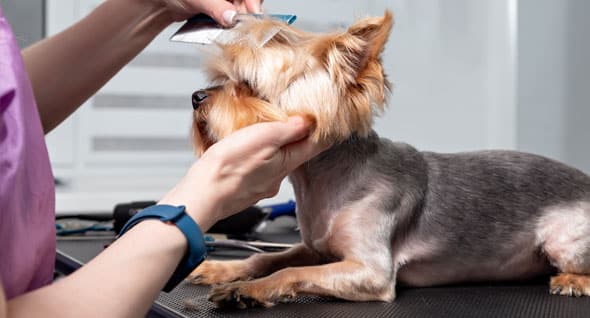 Now offering SHED Control Treatments!
Give us a call to schedule a Spa appointment or schedule online.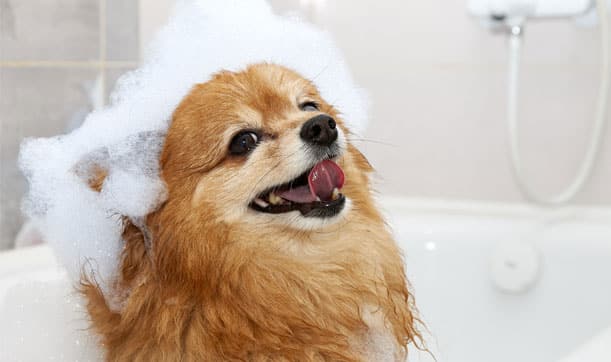 Premium bathing services
De-matting and brush-outs
SHED control treatments
Ear cleaning
Teeth brushing
Nail trimming
And our signature blueberry and vanilla facials!
Health Benefits of Our Bathing and Spa Service
A clean dog is beautiful, but did you know they're also healthier? Here are some the invaluable health benefits regular visits to a groomer provides.
Best Tools & Practices. Many dogs have multiple layers of fur, and the ordinary at-home brushing won't do the trick. Professional groomers have specialized tools designed to loosen hair from the innermost layers, leaving your pet's coat lighter, cleaner, and with less fur to shed. Plus, our spa team is highly-trained and skilled at providing comfortable services for your pets. From nail trims to teeth cleanings and everything else, we know how to work quickly and efficiently.
Nail Health is Crucial. Like human nails, a dog's nails grow nonstop and need maintenance to stay comfortable. If left untrimmed, the nails can get so long they disrupt your dog's foot structure and cause discomfort. Additionally, our trained spa team know exactly where and how to much cut your dog's nails.
Every Visit is a Health Screening. While our talented groomers perform their beautifying magic, they're also giving your dog a screening for any signs of health abnormalities. The coat, skin, ears, paws, and more are carefully examined by highly-trained eyes, so we can catch anything out of the ordinary before it becomes a major concern.
It's Healthier for You, Too! No more straining to lift your dog in and out of the tub, no more slick bathroom floors, and no more exhausting cleanup after the deed is done. Let us do the "dirty work" and leave you with your happy, sweet-smelling pup.
Now offering SHED Control Treatments!
Give us a call to schedule a Spa appointment or schedule online.
Add Bathing for the Perfect Stay or Play!
Pet parents love knowing their dog's running around, romping with other dogs, and splashing around in the pool at The Dog Ranch at Liberty Hill. Cap off an exciting day (or days!) of fun with a visit to our spa to make sure your pup comes home pampered as well as happy. Call us to find out more!